A GLORIOUS FIGHT AGAINST FOOD WASTE
To fight against food waste, Intermarché, the 3rd largest supermarkets chain in France, decided to sell (30% cheaper) the non-calibrated and imperfect fruits and vegetables: "the inglorious fruits and vegetables". For people to realize that they were just as good as the others, Intermarché designed and distributed inglorious vegetable soups and inglorious fruit juices.
To promote this new line of products, Intermarché launched a massive global campaign to celebrate their "inner beauty". We used TV, print, billboards, radio, PR, POS, Intermarché catalogs and social media platforms. Finally, we used tasting as the ultimate tool by distributing inglorious vegetable soups and juices in stores.
​​​​​​​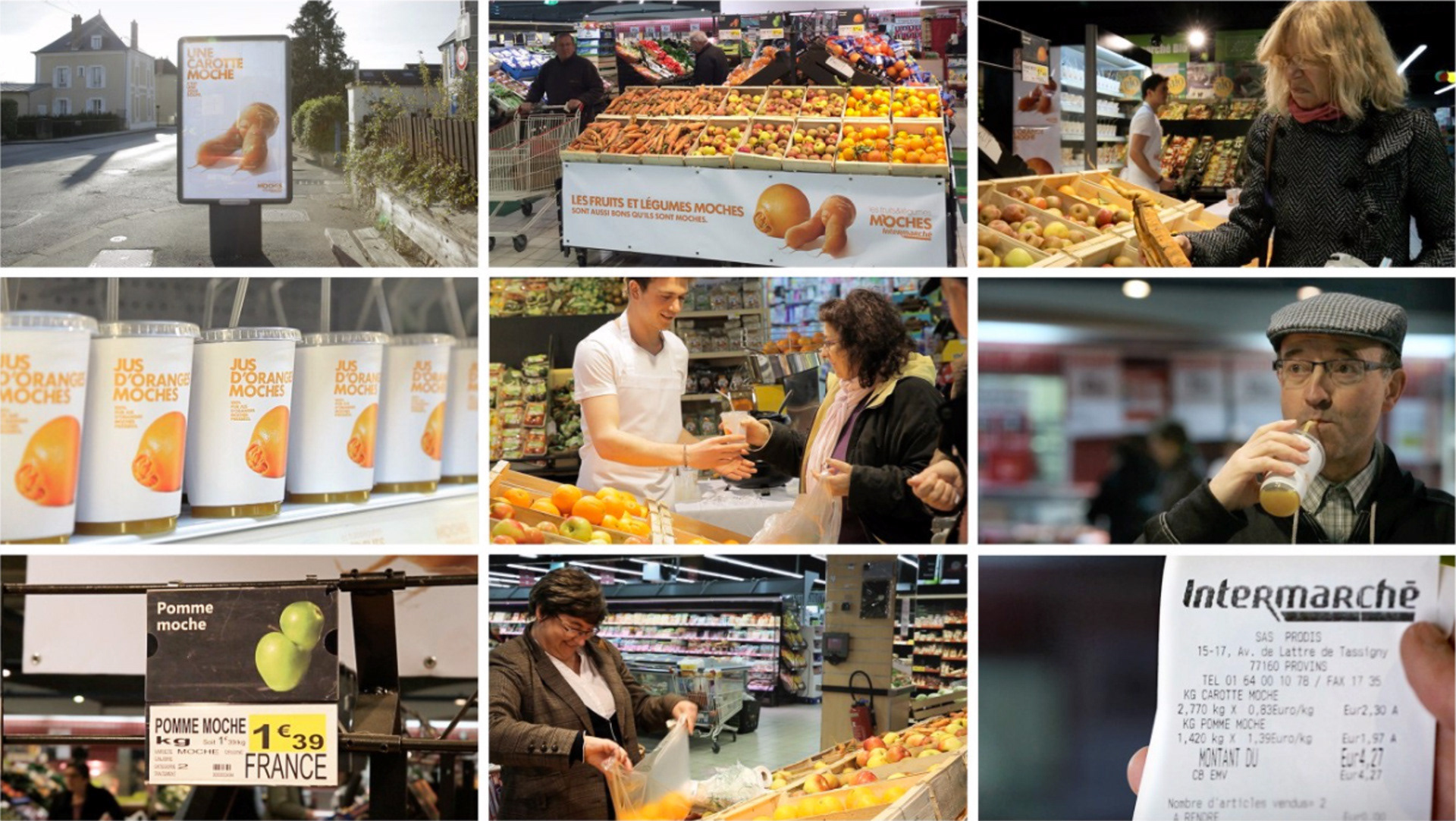 As part of the campaign, I was in charge of developing the following film campaign:

The French TV channel CANAL+ even made a parody of the campaign featuring the French president in their show "Les Guignols".